I'm McDowell - Nice To Meet You!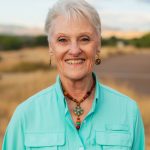 We are what we think.
All that we are arises with our thoughts.
With our thoughts we make the world.
The Dhammapada, Sayings of the Buddha
Namaste and Welcome! My name is McDowell Graham. I am an Author and Therapeutic Storyteller, and the creator of Cracks in Consciousness, a healing modality that uses a variety of techniques to help people see themselves and their place in the world with new eyes.
My goal is simple – to help people release their limiting thoughts, beliefs, assumptions, and life patterns in order to move to a place of illumination, personal growth, and limitless potential.
I use a unique combination of metaphysical abilities, life experiences, professional background, and education to teach people how to listen to their own inner guidance system; empower them to hear the messages in their hearts; and support them to effect change from that place of inner strength and knowledge.
I've written blogs, created videos, and published five books all focused on showing people how they can look at old patterns and develop new ways of looking at life and the patterns in their lives, and then take action in order to move from where they are to where they want to be.
I use a healing modality called Therapeutic Storytelling to help people address challenging experiences; offer possible resolutions; and provide the opportunity for insight and reflection. If you're interested in learning more about the power of this amazing key to healing and happiness, go to the Therapeutic Storytelling page.
In order to better understand yourself and the world around you, I've developed a powerful and proven three-step process called Examine Envision Emerge. You'll learn how to open your own "Cracks In Consciousness" to see the bigger picture; to inspire new ideas for change; and to hear the messages in your heart, supporting you to take action and effect change from that place of inner strength. Each step in this process is described in detail on the Examine Envision Emerge page – if you're eager to set sail on this part of your voyage of discovery, I encourage you to head over there now!
How It Works for Me
"To be a person is to have a story to tell." Isak Dinesen
I love telling stories. As long as I can remember, writing, telling, and listening to stories is the way I've made sense of my life.
I also love hearing other people's stories. I believe that everyone has a story to tell, and everyone wants a chance to tell it.
The stories I share spring from what I can only describe as a "collaboration" between the Universe and me.
It begins when the Universe sends me an experience or an encounter in my daily life that is aimed at helping me transform my perception of something and provide a new way of thinking.
My part in this collaboration is to sit down and write about the experience and what changed for me.
Next, I look for people who might have had similar experiences, and I ask them to share their stories. I seek always to learn from others and to benefit from what they have taught me along the way.
That's when my Team in Spirit does their part by turning these stories into a larger narrative called a "Therapeutic story" that others might benefit from. And the process of transcribing that narrative is magical – I just have to sit down with a pen and paper and then later in front of my computer, and the healing words flow from Spirit, and the book essentially writes itself. The Universe holds the wisdom. I'm simply a grateful messenger.
You can find my books on Amazon and Smashwords, watch my videos on my YouTube channel, "McDowell Graham," and follow me on Facebook at Cracks in Consciousness.